Training of young mothers in secretarial work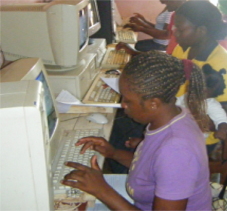 Helping young people for good social and professional integration is one of the objectives of the ITS Foundation and for this purpose it organizes training for young girls in secretarial work to help them learn a trade and be able to find a job.
Duration: 2 weeks
Program: word, excel, powerpoint, publisher, etc.
Date and Place: Communicated very soon.
Also find this event on https://www.epassevents.cm
Partners