Training of women and girls on the use of ICT in entrepreneurship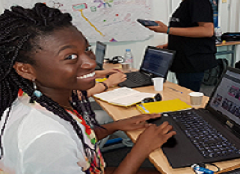 The ITS Foundation encourages women and young girls to embark on the world of entrepreneurship in order to bring their added value for the economic, social and cultural development of their country. As a result, it organizes free training for them in order to familiarize them with the IT tool so that they can integrate it into their activities.
Date and place: Communicated very soon.
Also find this event on https://www.epassevents.cm
Partners